Today we are launching our Christmas Together Campaign.
Lots of elderly people spend Christmas alone. We want to meet Elderly members of the community in North Shields and to offer them companionship over the festive season.
So if you are elderly and aren't spending the day with Family and Friends or you know someone who is, The Old Vicarage extends an invite to spend Christmas day with us. An opportunity to meet new friends and celebrate together. Enjoy a 3 course lunch in a warm and friendly environment, free of charge on Christmas Day. We can even help to organise transport to and from our home.
We've also got a range of events running up to the big day including Carol Singing, decoration making and a Christmas Party we would love to invite you to as well. Christmas is a time to be together and no one should be alone.
Wishing you a Warm and Happy Christmas,
The Old Vicarage Care Home
Spaces for the lunch are limited. Pls call us on 0191 257 0937 and ask for the Manager, Julia Falcon if you are interested.
Email us : info@svphealthcare.co.uk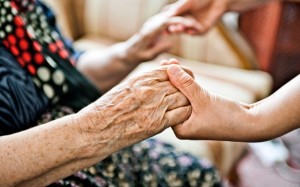 Social Share